How To Get Your Brand Talked About On Social Media
Social Media Marketing: It's simpler than you think
It can be really hard to cut through all the noise on social media these days. With so many tweets and posts, how do you get your brand noticed? Online marketing can seem overwhelming and complicated to get right. The secret is simple; get your customers to do it for you. Their friends and followers will give much more weight to a post their peers share than a business or company. Studies have confirmed that consumers trust ads only about 33% of the time, however they trust recommendations from peers 92% of the time. For this reason, word-of-mouth marketing is worth its weight in gold.

So the real trick?
Find something that your customers want to share. This directs potential leads back to you and increases their trust in your brand. One way to do this is with an exciting giveaway such as our corporate logo cupcakes. They really do create a real buzz, and that's exactly what you need to get people sharing and commenting. Finding something people actually care about is key, and a branded pen just ain't gonna cut it!
Create tasty marketing with real results:
It's always exciting to receive something for free, it's even more exciting to get a free cupcake. People are constantly on the search for something interesting to share on social media, and food has become the go to for guaranteed results. The point that is often missed by businesses is that their customers want the comments, likes and shares as much as you do. Facebook, Twitter and Instagram have become a medium for self affirmation and food based posts have huge shareability on social media. The recent
Waitrose Annual Report
revealed that more than 130,000 pictures of food are shared on Instagram every day in the UK and one in five Brits has shared a food photo online or with our friends in the past month.
It works!
Branded cupcakes are a real hit! You're giving your customers something exclusive that they will feel lucky to receive. Plus you probably won't even have to search for the results as customer will tag your brand for you.

Take Transpennine Express for example. They launched their new franchise in April 2016 and we baked over 6000 cupcakes for them featuring their new top secret logo. Each one was handed out to lucky customers at stations across the UK and there were certainly plenty of smiley faces on the platforms! And what do smiley faces do? Post on Facebook, Instagram and send lots of tweets.

For every one branded cupcake given away, there is huge potential for it to be seen by many more. Suddenly your audience grows exponentially. That warm fuzzy feeling that the recipient of the freebie gets, spreads to their nearest and dearest, as well as others who stumble upon it through their network and hashtags. This in turn strengthens their relationship with your business and turns them into ambassadors for your brand.

Here are a selection of the responses Transpennine received from the branded cupcake giveaway campaign: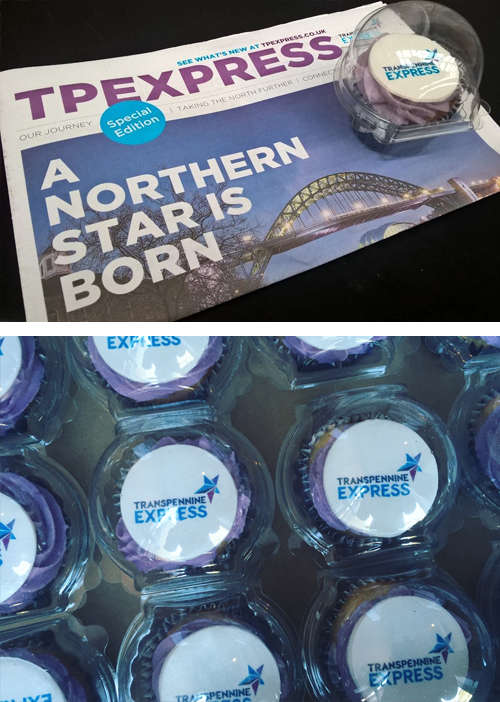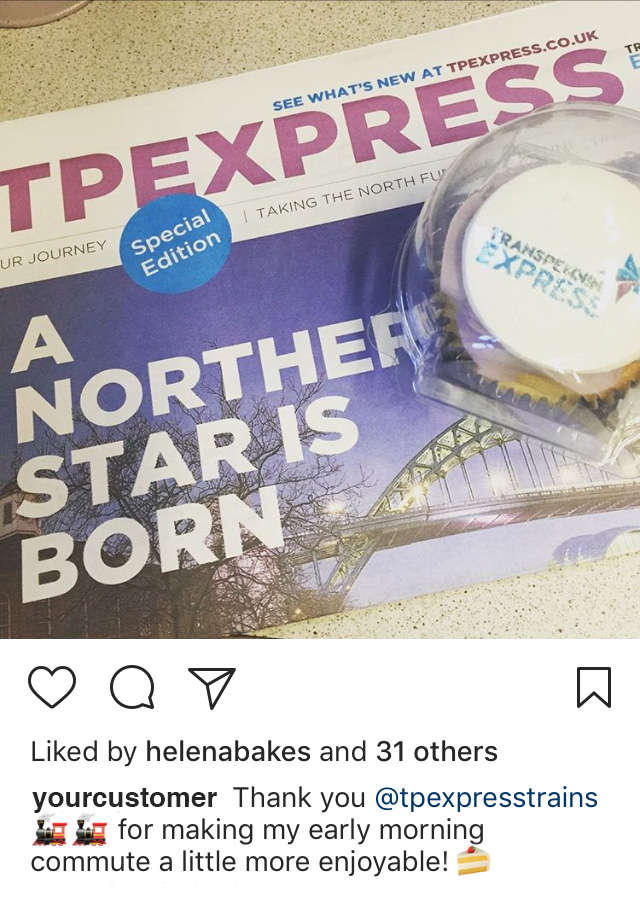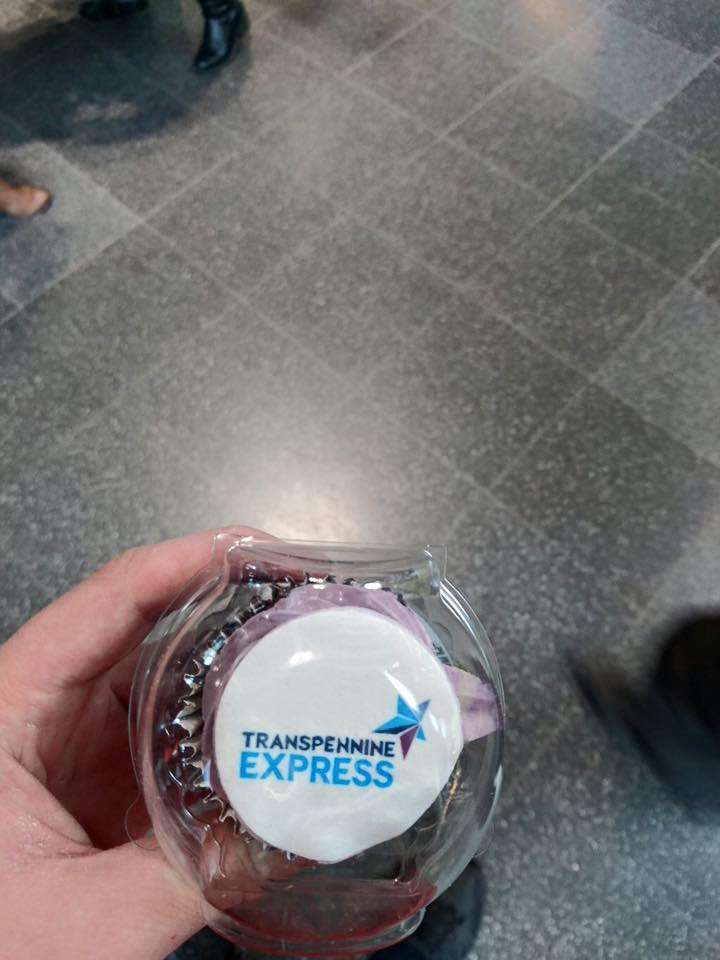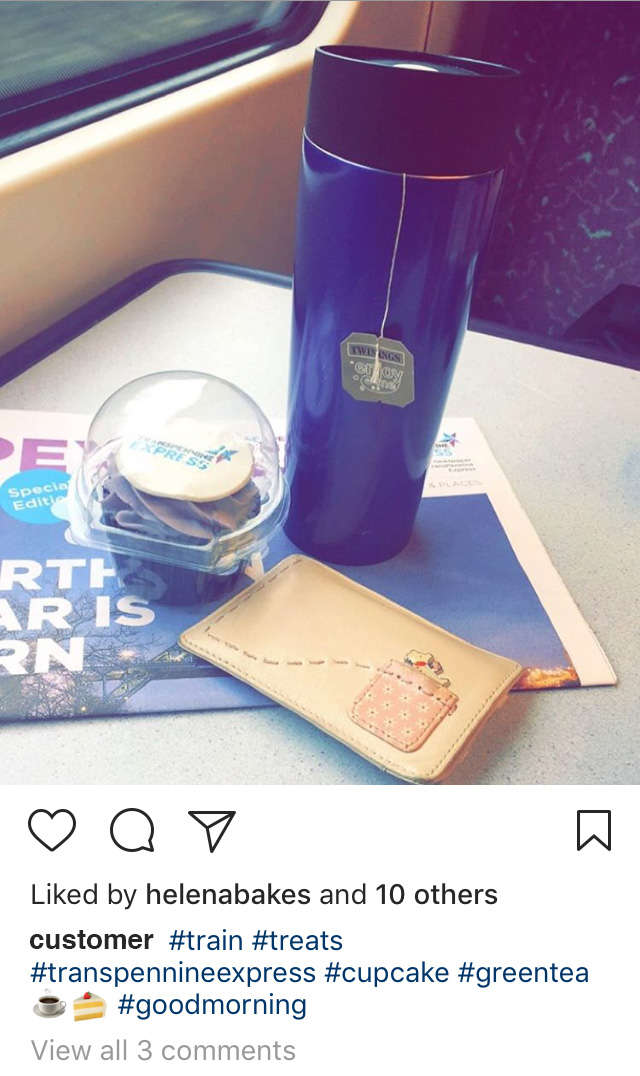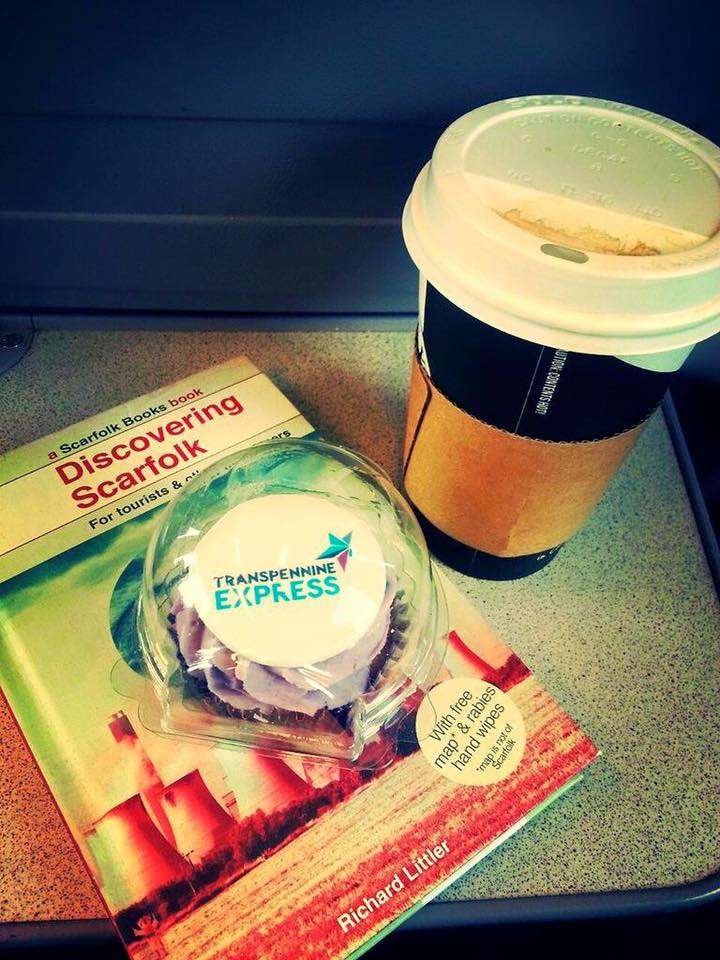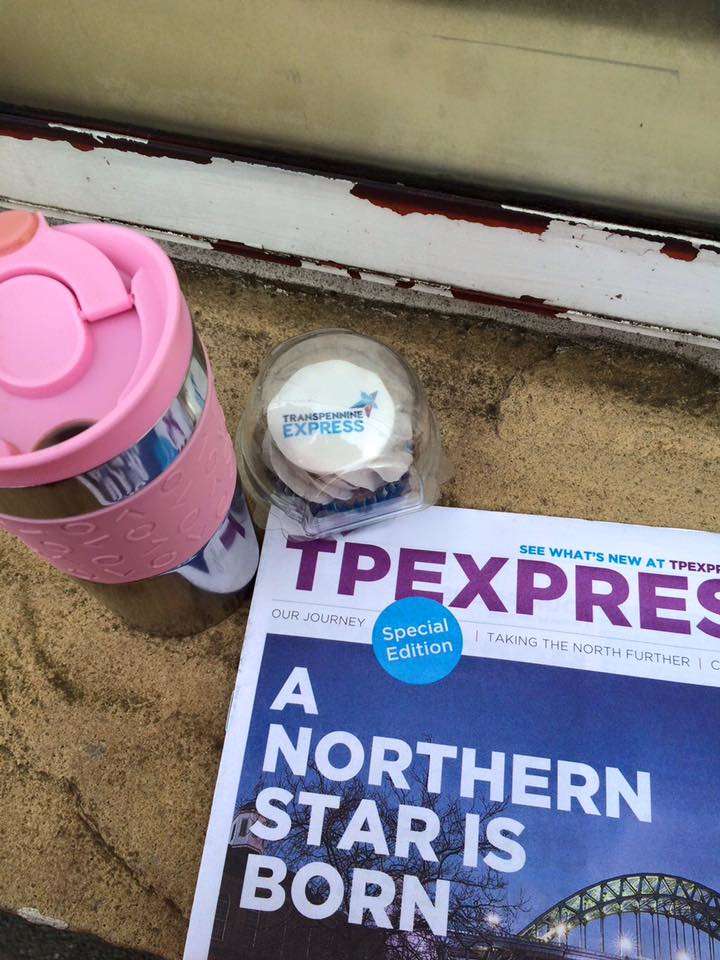 How do you make the most of your marketing campaign?
Capitalise on online brand interactions by getting in on the action. Social media is all about the conversation, and that's exactly what your campaign needs to build strong relationships. Create content that people will want to engage with and make sure you keep it friendly and fun –

"Were you one of the lucky people to get your hands on a delicious [Insert your brand name] cupcake today?!"
Videos, videos, videos
If a photo paints a 1000 words, a video paints a billion. Videos are now the dominant form of content grabbing users attention online. Around
500 million people watch Facebook adverts
every day and
82% of Twitter's audience
watches video content. Build anticipation with your followers about your event, promotion or giveaway by creating video content for your social media feeds. They don't have to be full length feature films, a 3 second video is a start in the right direction. A great app to get going is the
Boomerang app
by Instagram. It lets you start creating short video content where you would usually have just taken a photo. It's perfect for Instagram but can also be shared with Facebook and Twitter. Show off all those cupcakes ready to be handed out... or give your customers a peak behind the scenes and your new product launch.

A great example of a brand using video to maximise engagement and sales is this viral video from the
Dollar Shave Club
. The company spent just over £3,000 making it, but after only 24 hours they had received nearly 12,000 orders. It shows how powerful a video can be and also that the idea behind the video is more important than the budget.
And what's better than a video? Live videos! In polls, 80% of customers have confirmed they would prefer to watch live video on social media than read a text post. It is one of the most engaging mediums for communication. In 2016, Facebook found that users watched live content three times longer than pre-recorded video.
#REMEMBER #HASHTAGS
Hashtags! Make sure you use hashtags to get your post noticed. It's how users discover content and accounts to follow.
Posts with at least one hashtag average 12.6 percent more engagement
than those that don't, and including around 11 hashtags has been found to be the most optimal. Promoting your hashtag will encourage customers to take action on social media, share their experience with others, and spread your brand's reach even more.
If you need ideas on which hashtags to use, first use one to identify your brand, this will most likely be your brand name. Then take a look at what hashtags your competitors and influencers in your industry are using. They will already have a tried and tested audience. You can also use the search function on Instagram which will give you a list of results with your keyword and also how many posts are tagged with it. You will probably want to use a mixture of popular (and therefore more easy to get lost in) and niche (less views but less to compete with) tags to get the best of both worlds.
Don't leave it to chance!
Want to give your customers a nudge in the right direction? Add your brand hashtag to your packaging, print material, email marketing and advertising.
Even better
? Add it to your giveaway, such as on our branded cupcakes. This way you plant the idea without asking them directly and give them the urge to join in and see what other people are posting.

It sounds obvious, but...
make sure you know where your leads are coming from. After all this effort making sure you have your social media campaign just right, you need to know how well it's paying off. A simple "How did you hear about is" drop down menu in your contact form is a great start. Make sure you include the social media options in there so you can track which platforms work best for your brand.

And while instant results are amazing, don't be put off if it takes a while to build your following. Social media word-of-mouth is so much quicker than than Joan telling her neighbour over the fence, but it can still take time. You are aiming for quality not quantity at any cost, so don't be tempted to buy faceless followers!
So what's next?
Order your
branded cupcakes
of course! Obviously, ahem, there are a few other mediums to achieve a social media buzz, but in our opinion there's nothing people want to shout about more than our tasty cupcakes. Our logo cupcakes are successfully used at events, for promotions, exhibitions and in-house celebrations for big name brands and small businesses alike. They make our customers brands stand out, be remembered and get people talking.
You can order and design yours online with our
quick and easy cupcake tool
, or
get in touch
and we will create them for you. Start small with orders from just 6 logo cupcakes or go large.
We know your customers will love them and that means you will too!
Order Now


Add your logo, brand design and messages to our corporate cupcakes to create tasty marketing your customers will love. Design online with our quick and easy cupcake tool, for complete control. We can deliver them across the country including London, Edinburgh, Manchester and Birmingham (to mention a few).
Get in touch for quotes or any questions you have, we are always happy to help.
Get a Quote